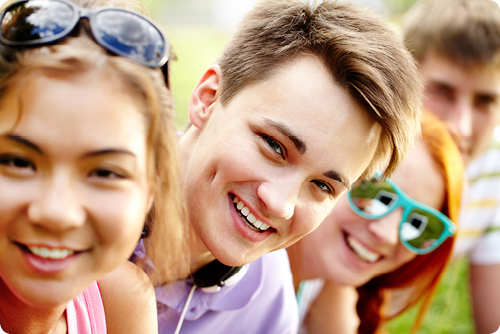 The PRIGO High School has a 26-year long tradition, being a part of the PRIGO group of schools that provides education at all levels of the educational system. It is based on the application of the unique, trademarked PriorityGO approach, which combines individualised teaching, modern didactic methods and respect for the challenges of contemporary society. Education is seen by us as a lifelong philosophy and a continuous approach to life – not as a means to achieve other goals.
It offers typical education with a school-leaving examination in the fields of 'Business Academy' or 'Economy and Business', emphasising international elements and the global environment. Therefore, it specialises in considerably extended teaching of foreign languages and information technology, while still complying with the mandatory basis established by the Ministry of Education, Youth and Sports under framework programmes, especially for teaching the Czech language and other compulsory subjects. The purpose of the business school is to prepare the students for their school-leaving exam, practical professional life and further studies at faculties of law and economics.
The PRIGO High School of Ostrava is the only school in the region that believes that talented students with very good grades at primary schools should not automatically study at grammar high schools; if the students are oriented towards humanities and are not interested in studying natural sciences or technical disciplines but they aspire to study economics and law, then they should preferably study at a prestigious school of economics. Under the regulations of the Ministry of Education, the school can include deeper specialisation in the disciplines mentioned above, while still maintaining the general basis, focused language training and preparation for the school-leaving exam. The graduates can find employment in law or notary offices, courts, public administration and real estate agencies as well as accounting and auditing firms. Very often do the graduates find jobs in the banking and insurance sectors, in the marketing and management departments of both domestic and international companies or as self-employed entrepreneurs. This is allowed by balanced teaching of the required subjects as well as practical training with employers. Most students continue studying at faculties of law and economics.