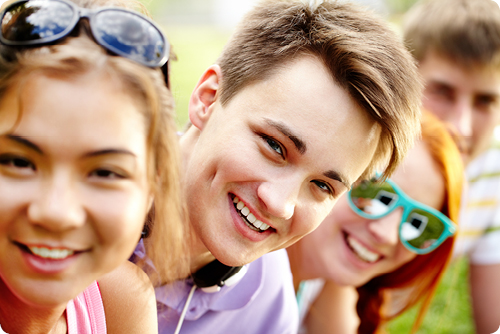 The PRIGO High School has a 26-year long tradition, being a part of the PRIGO group of schools that provides education at all levels of the educational system. It is based on the application of the unique, trademarked PriorityGO approach, which combines individualised teaching, modern didactic methods and respect for the challenges of contemporary society. Education is seen by us as a lifelong philosophy and a continuous approach to life – not as a means to achieve other goals.
It offers typical education with a school-leaving examination in the fields of 'Business Academy' or 'Economy and Business', emphasising international elements and the global environment. Therefore, it specialises in considerably extended teaching of foreign languages and information technology, while still complying with the mandatory basis established by the Ministry of Education, Youth and Sports under framework programmes, especially for teaching the Czech language and other compulsory subjects. The purpose of the business school is to prepare the students for their school-leaving exam, practical professional life and further studies at faculties of law and economics.
The PRIGO High School of Ostrava is the only school in the region that believes that talented students with very good grades at primary schools should not automatically study at grammar high schools; if the students are oriented towards humanities and are not interested in studying natural sciences or technical disciplines but they aspire to study economics and law, then they should preferably study at a prestigious school of economics. Under the regulations of the Ministry of Education, the school can include deeper specialisation in the disciplines mentioned above, while still maintaining the general basis, focused language training and preparation for the school-leaving exam. The graduates can find employment in law or notary offices, courts, public administration and real estate agencies as well as accounting and auditing firms. Very often do the graduates find jobs in the banking and insurance sectors, in the marketing and management departments of both domestic and international companies or as self-employed entrepreneurs. This is allowed by balanced teaching of the required subjects as well as practical training with employers. Most students continue studying at faculties of law and economics.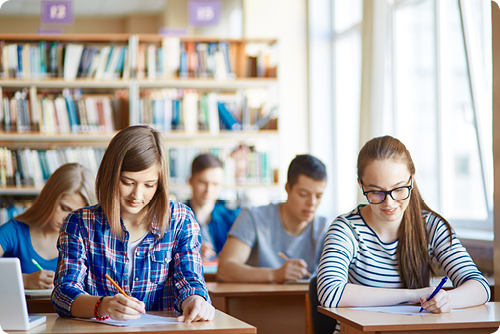 The essential and key task of our school is to provide our students with successful professional life through their education and preparation for the school-leaving exam or further studies at a university. The most important aspect, though, is to promote their balanced development through an appropriate combination of scholastic and extracurricular educational activities. You can find applicants for the studies of humanities among the students of our school. We develop these students' qualifications for further studies. Nonetheless, we respect the general scope of education and the emphasis on foreign languages and globalised environment. Our intention is to especially develop the talents and skills of our gifted students who are interested in studying humanities, aiming to find their appropriate specialisation, for which we employ our trained teachers and psychologists.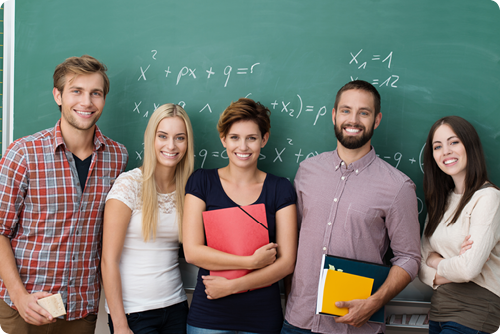 Headmistress – Ing. Natalie UHROVÁ, Ph.D. says: "The quality of each school is determined by the quality of its students. And the quality of the students is mostly determined by the erudition of their teachers." We then value our teachers who form a stable and committed team. We focus on creating the conditions for the teaching staff, material support and personal development. This allows qualified teachers to be selected only from among the best high-school teachers through demanding selection procedures. Our teachers are regularly evaluated in terms of their professional competence, methods of transferring their knowledge and their social skills by the Gymnasiums management as well as the students themselves. The students' results in the university entrance examinations and the school-leaving exams also constitute an important objective evaluation criterion.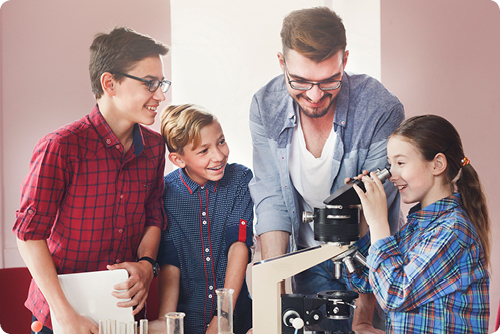 Personal approach is one of the priorities of the PriorityGO concept that we apply to all our schools. Based on the interconnection within the group of PRIGO schools and because it covers all levels of education, we have a unique opportunity to offer our students being engaged in the new BuddyGO system, which moves the meaning of 'personal approach' to the next level. Targeted mentoring connects different levels of education in the group of PRIGO schools. This way, our students develop the today's highly valued qualities, such as responsibility and activity on the mentor-side and easier integration on the mentoree-side.
New school, new environment, new schoolmates and new teachers – we take our personal approach really seriously. We'll find a Buddy from a higher educational level for every student. Your Buddy will guide you through the school, give you a tip on interesting school events and become your team mate. Loneliness will never trouble you. You'll make a successful team with your Buddy, and you may represent your school at various events. You'll also be a team of two friends who help each other.
Mentoring at the high school is especially important at the very beginning of studies, before the students find their way and create their own school social group. An experienced Buddy already knows the school system perfectly and is well informed about the school and extracurricular activities. New students can contact their Buddy, whose experience they can rely on during the difficult transition period. All they need to do is to write an e-mail or text on Messenger and so they always have exactly the information they need.
You can have a look at how mentoring in the PRIGO schools looks here.
International cooperation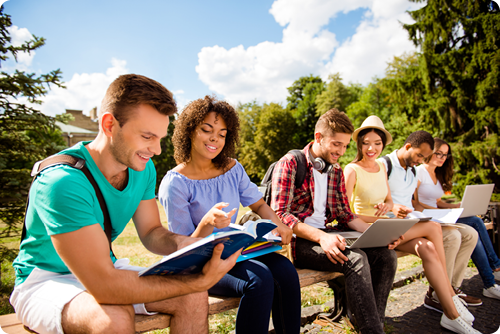 Foreign cooperation is one of the main priorities which the school's philosophy is based on. In June 2019, four third-year students of the Business Academy completed their two-week professional experience in Berlin – a mandatory activity specified by the curriculum. Three boys and one girl were selected on the basis of their language skills and expertise they had demonstrated during their studies. The project was carried out as part of the TANDEM activity – a programme that supports professional experience and that is funded by the Czech-German Future Fund. You can find out more here.
PRIGO collaborates with over 20 foreign schools from the United Kingdom, France, Germany, Austria, USA and China (click here). The international exchange of students and teachers makes one's acquisition of skills faster. Our students' education has therefore an international dimension. Both students and teachers are offered short-term and long-term study or work visits.